Professional Writing student's the launch of this year's Book Practicum & Leaping Lion Press publication! 
From our students: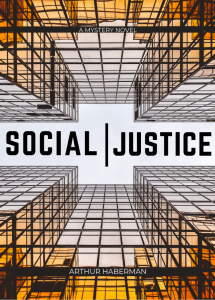 You are invited to the book launch for Social Justice, a mystery novel by York's own Professor Emeritus Arthur Haberman! The event will take place in the York Bookstore on April 3rd from 1 pm to 3 pm. Enjoy food and refreshments while listening to Professor Haberman and fellow York University Professor Emeritus Bob Burns read from their new mystery novels and answer audience questions.
Social Justice is the second installment if the police procedural series Wild Justice, and follows the publication of the first book, Wild Justice, last year. Social Justice continues the story of Jewish-Canadian Homicide Detective Inspector Danny Miller as he solves mysteries in Toronto with the help of a diverse team of police officers and investigators. In this sequel, Danny is confronted by a string of thefts targeted at wealthy but crooked Toronto elite, as well as the murders of an abusive employer and a father with a dark secret. As he tries to solve these crimes against the city's hidden criminals, we can't help but question along with Danny what social justice truly means.