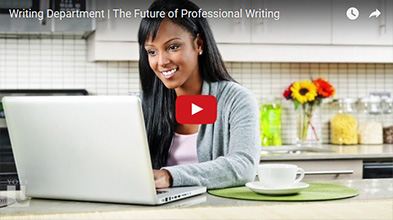 The Writing Department is home to multiple programs and resources, including the Professional Writing Program, which offers an Honours BA, Ordinary BA and Minor in Professional Writing; the English and Professional Writing Program Specialized Honours BA; Writing and General Education courses that provide credit and degree requirements for York students; and the Writing Centre, which offers individual writing instruction and small group instruction.
The Writing Department's mandate is to help students become confident, articulate and independent thinkers and writers.
Fragrance Free
In the Writing Department, we maintain a fragrance free environment. Students wearing scented products (perfume, cologne, or even hand cream), may be unable to meet with a writing instructor.